The Buchenwald and Mittelbau-Dora Memorials Foundation was "stunned" by the death of 96-year-old Holocaust survivor Borys Romanchenko who was killed Friday by a Russian strike on the Ukrainian city of Kharkiv.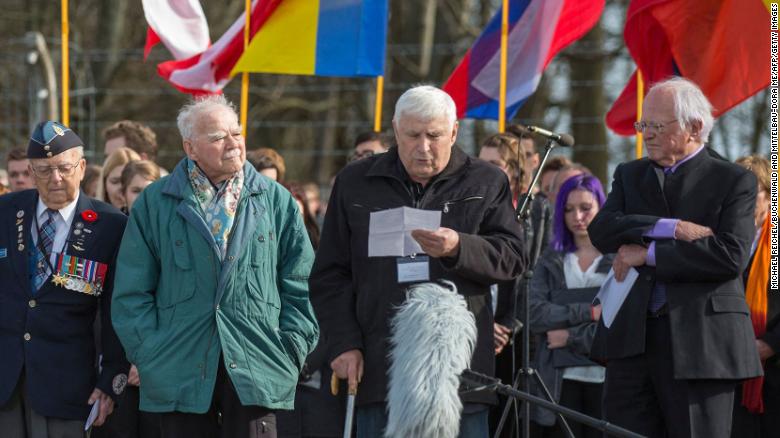 It said he had worked "intensively on the memory of Nazi crimes and was vice-president of the Buchenwald-Dora International Committee. The purpose of the committee is to educate the world about what was done under the Third Reich regarding the arrest and deportation of religious, political and social groups considered "undesirable" by the National Socialists. The committee also serves to care for the survivors of Nazi brutality and facilitate communication and cooperation among survivors.

Yulia Romanchenko, Borys' granddaughter, told CNN that she asked locals for news of her grandfather's house at Saltivka residential district after learning on March 18 from social networks about shelling in his neighbourhood.
"They sent me a video of a burning house."
By the time Yulia managed to get to the area, she found her grandfather's house
"completely burned down — there were no windows, no balcony, nothing in his apartment."
In 2012, Romanchenko attended an event commemorating the liberation of Buchenwald, where he read an oath devoted to "creating a new world where peace and freedom reign," the memorial said.