Shelter, vital supplies, and escape from besieged cities: these are the keys to survival many Ukrainian Jews are seeking as the Russian invasion enters its second week.
Ukrainian and Russian negotiators on Thursday acknowledged a need for humanitarian corridors for civilians, reflecting growing fears about an imminent crisis in multiple major cities under attack.
… if goods become scarce in the small towns they are dependent on or leaving the dacha becomes dangerous, as Russia's continued siege suggests could soon happen, the family — an extended group of eight — would soon be in trouble.
Anywhere from 20 to 100 residents have been living in the event hall below the ground floor of the historic Kharkiv Choral Synagogue since the war began, according to accounts from the city's chief Chabad emissaries Rabbi Moshe and Miriam Moskovitz and other locals.
Kharkiv was Ukraine's second-largest city at the outset of the war, with a population of 1.4 million. Among them were as many as 40,000 Jews, one of the largest communities in the country. Much of the city's Jewish infrastructure is located in the city's center, and the buildings housing Chabad's Ohr Avner Jewish Day School and Hillel International's local chapter were among those struck in recent days.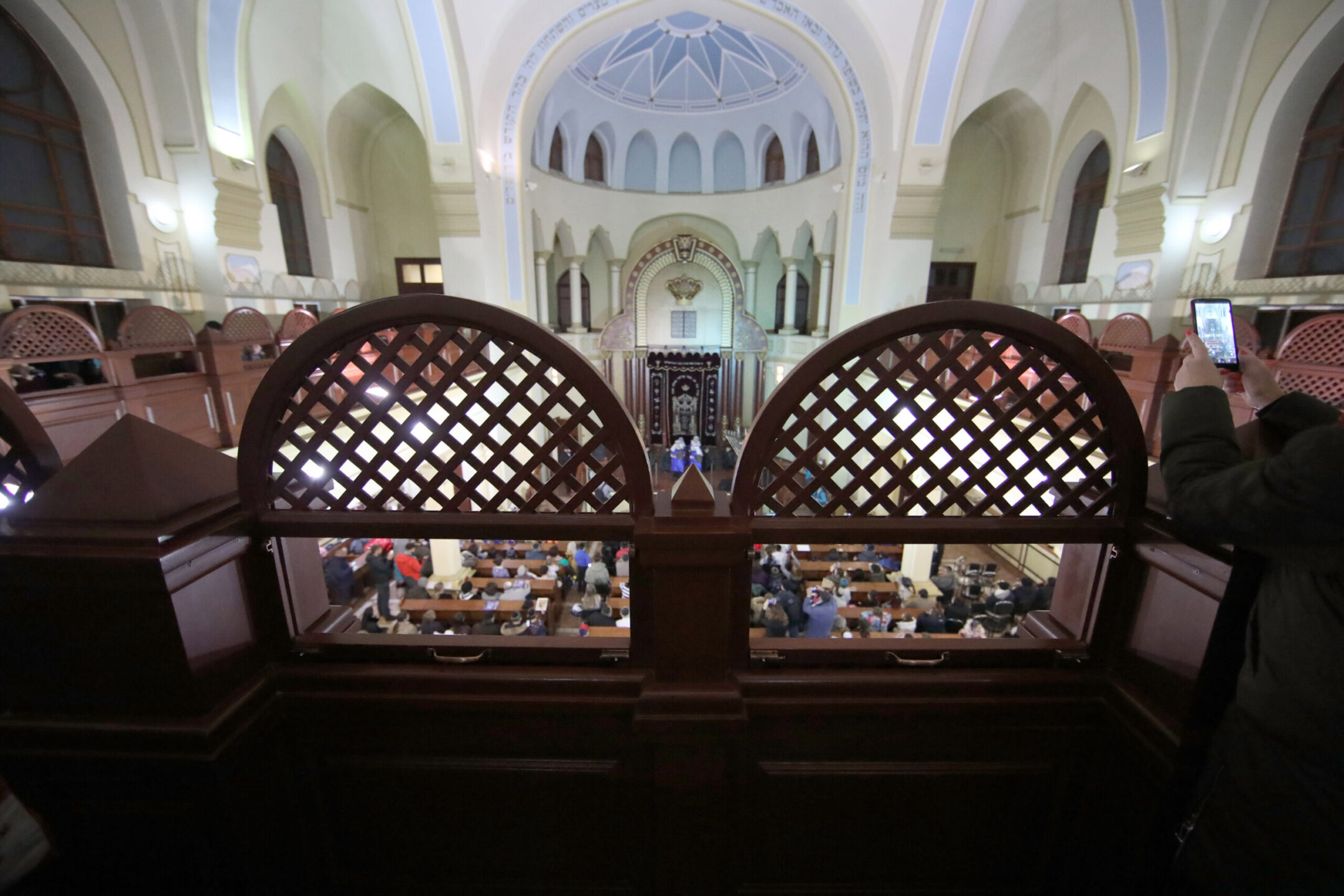 Before Russian troops invaded Ukraine, the Hillel chapter in Kharkiv was preparing to celebrate its 25th anniversary this spring. In fact, just one week ago, the group working with Jewish students and young adults was advertising a Saturday evening game night.
Now, its home has been destroyed, and Hillel International, the network of groups serving Jewish college students, is trying to figure out how to help its 600-plus students and employees in Kharkiv stay safe in their war-torn nation.
Yulia Pototskaya, director of the Hillel in Kharkiv — whom Hillel International CEO Adam Lehman called "really courageous" — told Haaretz that she would not leave the city and that some of her students were taking up arms in the fight.
"We have volunteers from Hillel, students who went to the army, and we hope that Ukraine will be saved because Ukraine is a very wonderful place,"
she said.
Lehman added that not all of the Hillel students want to be evacuated out of the country.
Now, with what Shapovalov said appeared to be about 60% of the city's population gone, Jews in the city were using a Telegram channel to crowdsource space in cars attempting to head west to Dnipro, another major Jewish center, and points beyond.
Rabbi Shmuly
@RavShmuly
This is what is left of the Hillel in Kharkiv that I spent a summer volunteering at. Devastating and Infuriating. Sending so much love to our Ukrainian brothers & sisters!!
#Ukraine
#Jewish
#HillelInternational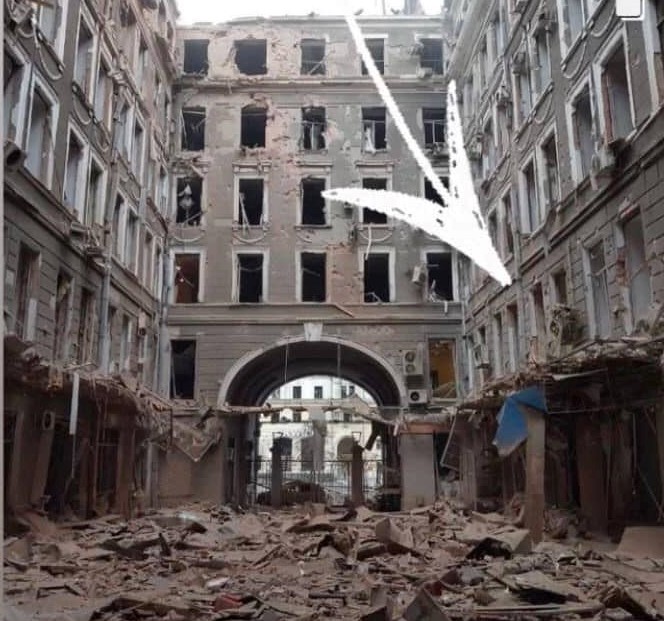 > Please find to read: >
As Russian siege wears on, Jews left behind in Ukrainian cities face grim conditions
Hillel working to help students from Ukraine as Kharkiv chapter is destroyed in bombing